President's Message

I am honored to be serving as President of Junior League for the 2012-13 year. Junior League is and active and vibrant organization that has been instrumental in developing programs to better the Eau Claire community for more than 80 years. First as Service League and more recently as Junior League of Eau Claire, this group of ladies have seen a need and developed programs to fill that void. Junior League is responsible for the development of the Back to School back packs, Warm the Children, Dental Sealants, The Community Table, and Kids in the Kitchen program, to name a few. With the partnerships that have been developed with other community organizations, Junior League has been able to make a sustainable difference for the community as a whole.
Diaper Bank is the most current signature project and is getting off to a great start. Through fundraising efforts and diaper drives, Junior League has been able to supply the Diaper Bank with diapers that are then distributed through Feed my People Food Bank. Junior League together with community partnerships continues to serve and improve our community in new and exciting ways. There are always opportunities where you can make a difference in Junior League.
While there is much work to be done, there is also time for play. Social outlets give everyone a chance to develop friendships that last a lifetime. Working and playing shoulder to shoulder with another member cements bonds and gives a sense of accomplishment that cannot be duplicated. Through Junior League, we get the opportunity to try new things and spread our wings. Junior League members become trained volunteers through the opportunities for learning and discovering their abilities with the support of the entire group. We together can accomplish much!
Come make a difference in your community!
Come meet people that make a difference!
Come learn what you are capable of accomplishing!
Come accomplish more as part of Junior League!
Linda Holzhausen
President, Junior League of Eau Claire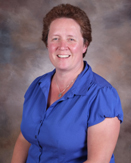 Linda Holzhausen
President 2012-2013
PAST PRESIDENTS
Sadie Gunderson 2011-12
Jill Spaak-Fenn 2010-11
Kate Gillett 2009-10
Jill Fenn 2008-09
Lindsay Jaeger 2007-08
Bobbi Giles 2006-07
Marianne Klinkhammer 2005-06
Chris Sniegowski - 2004-05
Robin Shih - 2003-04
Robin Shih - 2002-03
Donella Magadance 2001-02
Barbara Westrate 2000-01
Linda Bohacek1999-00
Barbara Ihlenfeldt 1998-99
Lynn Stark 1997-98
Kay Houser 1996-97
Sandy Magnuson McKinney 1995-96
Shelley Borreson 1994-95
Leslie Mueller-Johnson 1993-94
Cindy Moores 1992-93
Teresa Woodhouse 1991-92
Kaye Senn 1990-91
Jody Hannaford 1989-90
Beth Hicks 1988-89
Margaret Ann Bundy 1987-88
Ellen Milne Cernjar 1986-87
Kathy Kaspszak 1985-86
Carol Gabler 1984-85
Mavis Hermodson 1983-84
Barbara Tanner 1982-83
Kathy Cherrier Ayres1981-82
Jane Van Gorden 1980-81
Carol Anderson 1979-80
Kathy Lasker 1978-79
Sharon Ullrich 1977-78
Mary Jo Amundson 1976-77
Barbara Fey 1975-76
Judy Rognlien 1974-75
Nancy Wensel 1973-74
Susan Forcier 1972-73
Karen St. Louis 1971-72
Janeway Murphy Riley 1970-71
Janet Myhers 1969-70
Donna Gilbertson 1968-69
Pattie Kaiser Cigan 1967-68
Barb Brenden 1966-67
Elaine Orendorff 1965-66
Jeanette Ayres 1964-65
Janet Losby 1963-64
Beverly Ross 1962-63
Natalie Danielson 1961-62
Sally Anderson 1960-61
Caroline Nankivell 1959-60
Bea Farmer 1958-59
Gloria Gold 1957-58
Phyllis Mackenzie 1956-57
Bernie Arnold 1955-56
Pat Riley 1954-55
Frankie Dinger 1953-54
Marion Duerre Thielman 1952-53
Carmen Hoeppner/Ev Smith 1951-52
Harriet Steven 1950-51
Dorothy Goethel 1949-50
Kate Werner 1948-49
Mary Helen Hale 1947-48
Mary Jane Riley 1946-47
Arlene Norman 1945-46
Peggy Culver 1944-45
Kay Wahl Coventry 1943-44
Helen Haney 1942-43
Isabel Grewe 1941-42
Helen Frise 1940-41
Sybil McGiveran 1939-40
Lucille Crocker 1938-39
Mildred Scullard/Louise Sommermeyer 1937-38
Edith Reynolds 1936-37
Miriam Sampson 1935-36
Florence Amundson 1934-35
Eleanor Garnock 1933-34
Katherine Wahl Law 1932-33
Petronella Davis 1931-32
Margaret Frick 1930-31